Nutrient Notes: Bloom Ooze Review Yellow Bottles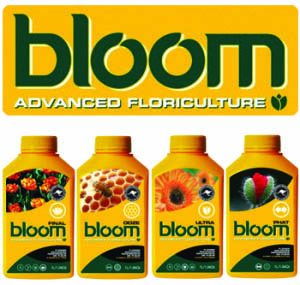 You've probably heard of the Yellow Bottles or Bloom Ooze by now. If you haven't, they've been around for a lot longer than you think. Did you know the Bloom Yellow Bottles nutrients have been sold to hydroponic growers for over 2 decades? This well known boutique nutrient line is back in full force in 2016 and if you haven't experienced the power of the Oooooooooze, then you my friend have been missing out! Check out the Bloom Ooze Review to see what makes this one of the best terpinoid boosters on the market!
Australian owned and operated Agriculture Organics is trying to make you think differently about how you feed your plants. Their goal is to 'fuse science with nature to give you the most advanced floriculture feed system available.' They focus on utilizing earth-friendly techniques and ingredients (mostly derived from plants, fungi, or the earth) using a range of organic and organic-based fertilizers and additives. Their formulas are designed to help a plant reach its maximum genetic potential, in turn, "bringing out the best in nature."
Bloom Ooze is designed to be used in late flowering to give your plants crazy good flower and oil development in their final stages of growth. If you like terpenoids, massive flowers and pungent aromas, you're going to love Bloom Ooze. It's the perfect late flowering additive for your plants and one of the most popular products in the Yellow Bottles line.
Bloom Ooze Specs…
Schedule
Use week 8 or 9 of flowering depending on your growing schedule.
Key Benefits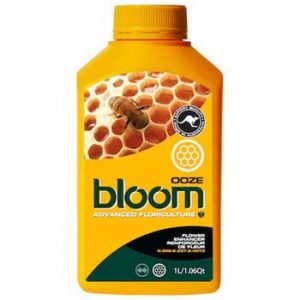 -Boosts flower and oil development through the use of natural minerals and plant extracts
-Increases flower size, width, weight
-Stimulate essential oil production
Key Ingredients
-Natural plants extracts
-Natural minerals
-Amino Acids
-Vitamins
–Fulvic Acid
The Yellow Bottles are all super concentrated so you get a lot out of every bottle. Remember, no one wants to pay for water! For example, Bloom Ooze, 300 ml makes 240 liters and 1 L makes 800 liters. Bloom – Yellow Bottle nutrients can be used in any medium with any growing method.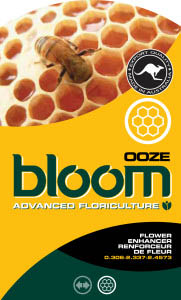 Bloom Ooze Review Final Thoughts…
Bloom Ooze is potent stuff. You can see it working as soon as you start using it; it absolutely loads up the frosting to the point that you'll think it's snowing. It's cool to watch the transformation in your grow room. They are not lying about the aromas and flavors…make sure you have a good ventilation system to properly maintain your plants environment.
This is a product we will be using again with our favorite plants during their flowering cycle to get the most out of their natural aromas and flavors.
It's On Sale today at Web Hydroponics in multiple sizes!
Bloom Ooze 300 ml
Bloom Ooze 1 liters
Bloom Ooze 2.5 liters
Bloom Ooze 15 liters
Thanks for reading the Bloom Ooze Review!
-Web Hydroponics
bloom ooze, bloom yellow bottles, ooze, terpinoid production, terpinoids, yellow bottles