Bloom Final Yellow Bottles Review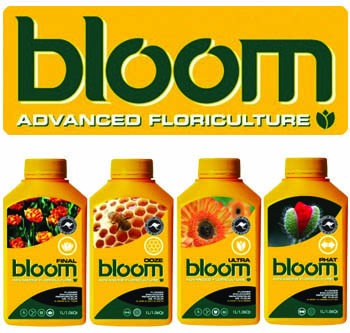 In the Bloom Final Yellow Bottles review we'll discuss what makes this such a unique additive that every grower should have! Bloom Yellow Bottles from Agricultural Organics are fantastic nutrients made from organic based ingredients, mostly derived from plants, fungi or the earth. Often thought of as being a 'boutique' nutrient line, Bloom makes products that will take your plants and flower to the next level. While they may be expensive, in our minds, they are worth every penny. Each product in the entire Bloom Yellow Bottle line contacts organic plant hormones, fulvic acid (one of our all-time favorite ingredients), vitamins, amino acids, rare earth minerals and natural bio-stimulants. Now let's talk a little bit in this Bloom Final Review Blog Post about a very special product from the Bloom Yellow Bottle Line….Bloom Final.
Bloom Final is their finishing product and it should be used in the last two weeks of flowering (before you use a flushing solution) to increase flower weight and gain extra yield. It is our favorite product from the Bloom – Yellow Bottle line. They are not lying about their claims of 'seeing results' because we've seen visible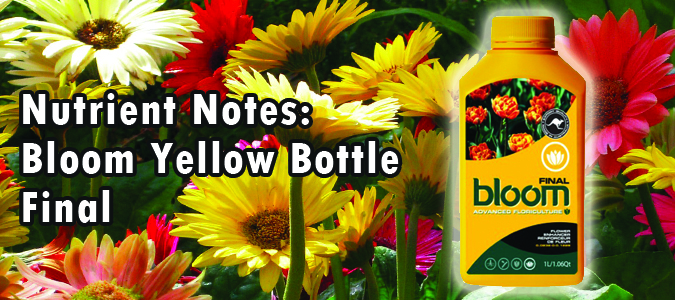 results in two to three days. It really does make the plants "whiten" up and get nice and frosty. It extends the harvest time but forces the plants to push out more fibers and swells up your flowers beyond what is usually achievable in the last two weeks of flowering. This is an additive that is worth the money. It is super concentrated at a 1:1000 dilution ratio so you're definitely getting your money's worth. The one quart bottle will make 266 gallons and the 2.5 quart bottle will make a whopping 665 gallons!
Bloom Final is formulated from Triacontanol (the organic equivalent of plant steroids) and rare earth minerals. Triacontanol creates a massive final bloom of flowers that get nice and juicy. Triacontanol has a multifaceted affect that stimulates the natural production of plant hormones that are present during the flowering stage while also increases the sensitivity of a plants hormone receptors. Using no Plant Growth Regulators (PGR's) and only all natural materials, Bloom Final provides crazy good results in the final stages of your plants flowering cycle.
Did you know? Triacontanol is an alcohol-based sugar that is known for being found in high concentrations in alfalfa.
Bloom Final Yellow Bottles Run-Down…
Visible results in 2-3 days
Contains natural Bio-Stimulants
Contains Rare Earth Minerals
Contains Sugars and Amino Acids
Improves Flower Quality and Scent
Derived From Plant and Fungi Extracts
Whitens Up Flowers
Increases Weight of Flowers
100% Organic
0-0-0 NPK Value
Guaranteed Yield Increase
This product is no joke. Bloom Final may be a tad on the expensive side but it is well worth the cost. We've experimented with every product from the Bloom Yellow Bottle Line and this particular additive is by far our favorite and in our mind, their best additive in the line (Bloom Ooze Yellow Bottles is a close second and Bloom Phat Yellow Bottles is a close third).
Here is the mixing chart for reference…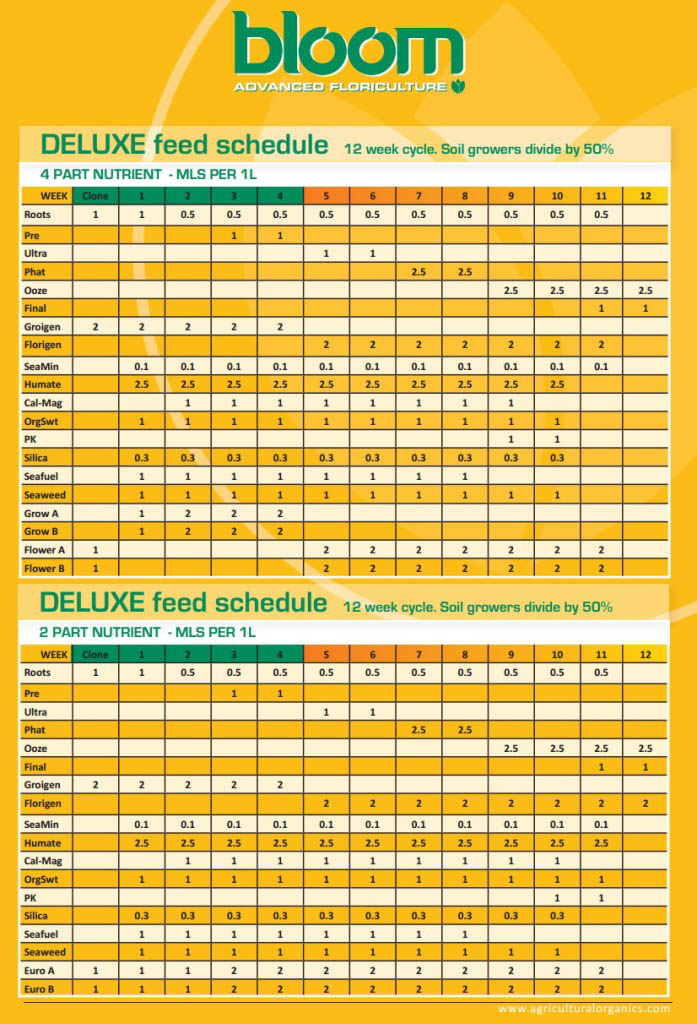 Bloom Final is available in multiple sizes…
Bloom Final 300 ml
Bloom Final 1 l
Bloom Final 2.5 l
Thanks for reading!
-Web Hydroponics
agricultral organics, bloom, bloom final, bloom yellow bottle, final, yellow bottle