Trimpro Rotor vs Trimpro Automatik
Should you get a Trimpro Automatik, Trimpro Rotor or some other automatic trimmer? What to do? Harvesting time is around the corner and it is finally dawning on you that you lack the man power and the will power to trim your harvest by hand. If you are like most of us, at this point you scramble for information – you scan the web with determination and ask around for the best solution in mechanical trimming equipment.
First things first, check out this Pro Video for the Trimpro Rotor to get a feel of how powerful yet gentle this automatic trimmer is…

Now here's a Pro Video for the Trimpro Automatik…
Why a Trimpro Trimmer?
You need a trimmer that will surgically remove all excess leaves and twigs without damaging your valuable flowers or buds. As you discover that there is a huge variety of hydroponic trimming equipment available on the market, your next move is to figure out the processing power you require and cross-check it with your budget. Figure in your research, advice from friends, tips from your local hydro store and pointers from all the self-proclaimed indoor gardening experts online – like me – and now you are thoroughly confused…
Trimpro is the obvious choice for Automatic Trimmers…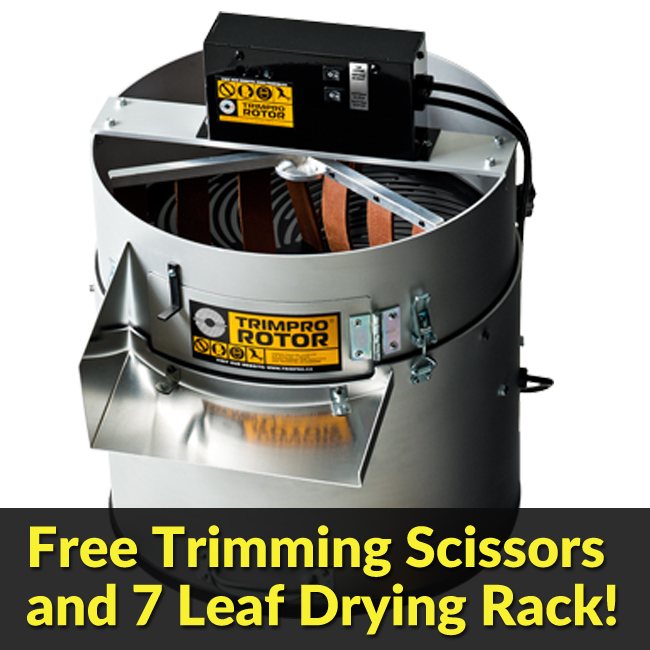 Let's clear the fog. When in doubt about hydroponic trimming equipment you must go with the most trusted, reliable and highly recognized trimming machines on the market; Of course I am talking about Trimpro. Trimpro Trimming Machines such as the Trimpro Original, the Trimbox, the Trimpro Automatik, the Trimpro Rotor and the Trimpro XL offer a variety of features and benefits all wrapped up in a state-of-the-art design with unparalleled reliability. They are the most trusted bud trimmers on the market and are considered the industry standard for clean, gentle, precise trimming.

This brings us to our next Question, which Trimpro Trimmer should you choose?
Now that we are clear that Trimpro is our answer, we can proceed with a few more questions. The following questions were posed by Jason- a hydroponic grower from Michigan: "Hi I'm interested in two of your trimmers; the Trimpro Rotor and the Trimpro Automatik. The price difference is not a big factor for me." His main concerns were as follows: Which trimmer is the most precise and gentle on buds and flowers?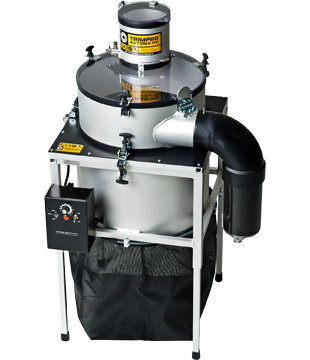 Which trimmer is the best for handling larger buds and greater volume? Which trimmer is fastest?? – Trimpro Rotor v Trimpro Automatik

With regard to flower trimming, precision and delicate treatment of flowers are one and the same. The Trimpro Automatik spins flowers around a powder-coated grill using airflow, while the Rotor works with leather fingers that rub and rotate the harvest against the grate. In both systems, Trimpro's high caliber tempered-steel blades hoover below the grate and trim excess leaves as the buds align with the slots in the grate.
Some people prefer to have fingers to roll the flowers while others like using air pressure. There are no conclusive studies that prove one system to be gentler than the other. In terms of precision, both trimmers allow for variable blade height by merely loosening a few screws on the blade hub. All kinds of fine-tuning is available – all just a question of personal preference.
For large flowers it is recommended to use a Trimpro Original and trim the flower by hand. (Nobody wants to cut down a foot-long flower just to fit it into a trimmer.) On the other hand, smaller and medium size flowers easily fit into the Trimpro Automatik and the Rotor for speedy and precision trimming. When it comes to speed of processing, the Trimpro Automatik delivers results significantly faster. In fact the Rotor has about ½ to ¾ the processing abilities of the Trimpro Automatik in equal time.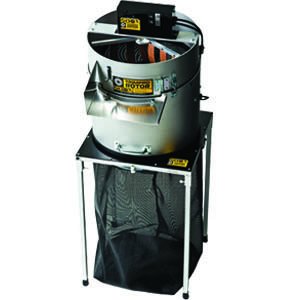 As you can probably tell, Trimpro makes a trimmer for every possible bud trimming situation. It's time to stop wasting energy, money, time and  your fingers and get an automatic trimmer. When these machines are used properly and well taken care of, we haven't seen anything that cuts through volume at such a high rate. We love them!
Check out our selection of Trimpro Trimmers here!
They're all On Sale with FREE Same Day Shipping!
Thanks for Reading!
-Web Hydroponics
Plant Trimming, Trimmers, trimpro original, trimpro rotor, trimpro trimbox, trimpro trimmer, trimpro unplugged