Grozone CO2 Burners are only as good as the CO2 Climate Controllers which govern them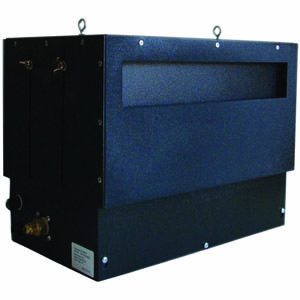 It goes without saying that the best racing car in the world is only as good as its driver. Following this principle it is obvious that, (in an optimized indoor garden) state-of-the-art propane burners are only as good as the CO2 controllers which govern them. Even when working with the highest caliber propane burners and the most reliable climate controllers on the market, most indoor growers are fully aware of the fact that maintaining optimal levels of CO2 enriched air, while safe-guarding temperature and humidity, can be very challenging. Remember, we are trying to replicate Mother Nature at her own game here.
Reliable CO2 Enrichment and Climate Controllers are Essential for Successful Indoor Gardening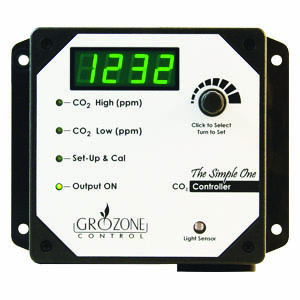 Grow rooms and greenhouses that work with CO2 enrichment require precise gassing and exhaust cycles in addition to fail-safe monitoring controllers that will kick-start the CO2 burner when CO2 levels are too low and trigger the exhaust fans when temperature and humidity soars too high. Experienced growers know that it is essential to shut down all exhaust fans while your CO2 burner is at work. Without exhaust, precious CO2 gas stays in the grow room where photosynthesis multiplies in productivity and growth. But, at the same time, excess heat and humidity can build-up with nowhere to go – and thus the challenge begins.
The Grozone SCO2 and CO2R Balance Simplicity with Functionality and Reliability in your Grow Room
Grozone's SCO2 is the benchmark in simplicity and reliability in managing CO2 enrichment in your grow room. This easy-to-use CO2 controller can be programmed to activate and shut-off CO2 burners to maintain (user-defined) high and low CO2 levels in the grow room. The SCO2 can be programmed to shut-down CO2 enrichment at night and begin an evacuation sequence. It comes with a built-in CO2 sniffer.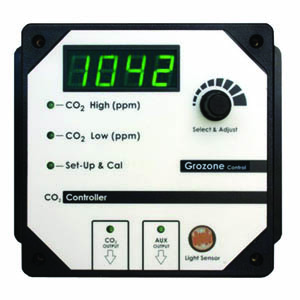 Grozone's CO2R comes with the same functionality and reliability as the SCO2 except that it includes a second Output Box, which can be used to control your exhaust fan (which is stopped when the CO2 generator is activated). The CO2R also includes a fail-safe High Temperature Shut Off, in order to stop the CO2 burner and reactivate the exhaust fan if room temperature soars beyond a preset limit.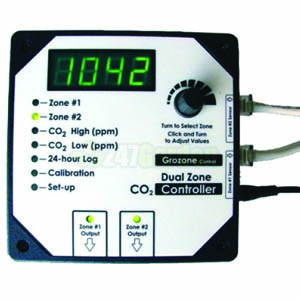 Grozone's CO2D can manage CO2 enrichment and exhaust cycles in two rooms simultaneously
Grozone's CO2D Dual Zone Controller is Grozone's flagship CO2 controller. It has the unique capacity to manage CO2 enrichment and exhaust cycles in two rooms simultaneously. The CO2-D controller includes two high grade CO2 sniffers 25 feet of cable and a similar highly functional and reliable digital controller box. By merely clicking and dialing, you can easily plug-in the high and low values for each zone.
-LIQUID BUD
co2, co2 controllers, co2 enrichment, co2d, co2r, grozone, grozone controllers, hydroponics, sco2