Grozone Control: Climate Controllers and Cycle Timers for Indoor Gardening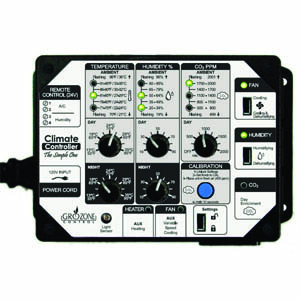 Good intentions and doing the right thing are often two very different approaches. This difference is most obvious in the arena of climate controllers and cycle timers for indoor gardening. With technology, we have the ability and the responsibility to control every element of a grow room to care for our plants. (Elements include: temperature, humidity, CO2, oxygen, water, pH, plant nutrient strength, ventilation, light and pests). In managing all the elements of a hydroponic indoor garden, one fact stands out as an undeniable and unforgiving truth: "a chain is only as strong as its weakest link." This means that any weakness or oversight in your grow room will have a significant impact on your plant health and crop yield – regardless of outstanding management of all other elements.
Cheap Cycle Timers and Climate Controllers can have Expensive Consequences in your Garden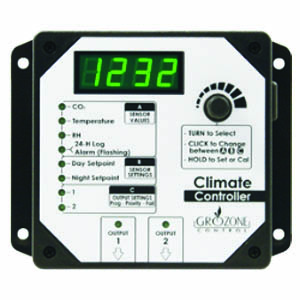 With climate controllers for indoor gardening, good intentions means setting up a complete grow room and implementing strategies to manage most every variable properly. The problem with these good intentions is that, most often, the one variable that is overlooked or is the one that cripples your garden. Good intentions means buying a cheap cycle timer that fails after a couple feed cycles. Good intentions also means cooking your plants by buying an unreliable high-temp shut-off controller to manage your lights. Good intentions and cheap CO2 controllers can lead to burning rooms and exploding CO2 burners.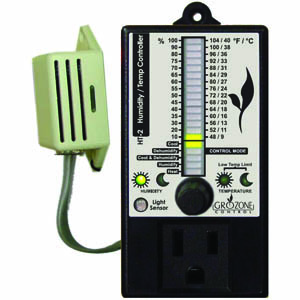 Grozone Control has the Lowest Return Rate for Climate Controllers in Indoor Gardening
In hydroponics and indoor gardening the margin for error is close to zero. Good intentions may help you sleep at night, but only diligent management and reliable climate controllers and cycle timers will ensure healthy plants and consistent harvests. With this reliability ethic in mind, the team of engineers at Grozone Control in Quebec, Canada set out to design an entire line of climate controllers and cycle timers that – above all – manage temperature, humidity, CO2, lights, and plant feeding and watering with the lowest failure rate in the industry.
Grozone Control was inspired by shortcomings from CAP, Growing Innovations and Titan
Inspired mostly by a shortage of options in reliable hydroponic cycle timers and climate controllers, the team at Grozone Control set out to do what C.A.P. (R&M), Growing Innovations, Plug-N-Grow, Sentinel and Titan (Sunlight Supply) had failed to do. They know that garden health and crop yield are directly related to successful management of all the elements of your indoor garden. Plants can't tell if everything set-up right or if you are using the best equipment. But, they will quickly let you know when something is wrong or if you're unreliable equipment fails.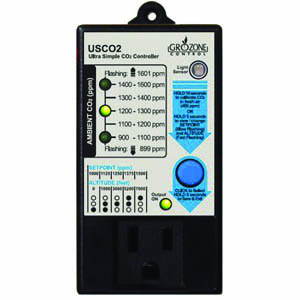 If you are a serious grower, you must not work with any controller that offers anything less than the absolute confidence to walk away from your valuable garden. Grozone Controllers were designed to follow this creed and give you a fully-functional, climate-controlled grow area with CO2, ventilation, temperature, humidity, automated watering, feeding and lights.
-Web Hydroponics
climate control, co2 controllers, controllers, cycle timers, dimmer, fan speed controllers, grozone, grozone control, light switcher, load switcher, switcher