SunBlaster Nanodome for Plant Propagation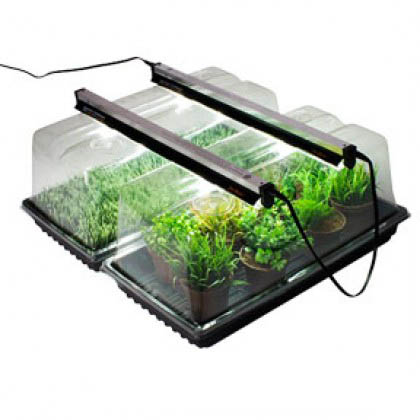 What is the SunBlaster Nanodome? How can this help you increase your efficiency with Plant Propagation?
The Nanodome…It sounds like something out of the new Mad Max movie or the name of a new sports stadium. For all of us in hydroponics, the obvious answer is: a vented plant propagation dome that incorporates SunBlaster T5HO plant lighting and SunBlaster Nanotech reflective technology. OK, maybe not so obvious. In a nutshell, the entire indoor gardening community should be completely outraged by the fact that this simple and inexpensive plant propagation and plant cloning solution was not invented twenty years ago.
The SunBlaster Nanodome is an Innovative Plant Propagation Dome for Indoor Gardening Enthusiasts
Seriously folks, this plant propagation dome is so obvious that I am only sorry I did not think of it myself. From across the room it looks like any other 10 x 20 vented dome, but at a closer glance, this indoor gardening solution is genius. It is truly clever in the sense that it saves us from having to customize our propagation or plant cloning space with special shelving or suspension racks to support over-hanging T5 fluorescent plant lighting.
The SunBlaster Nanodome is a Versatile Vented Dome with T5 Fluorescent Plant Lighting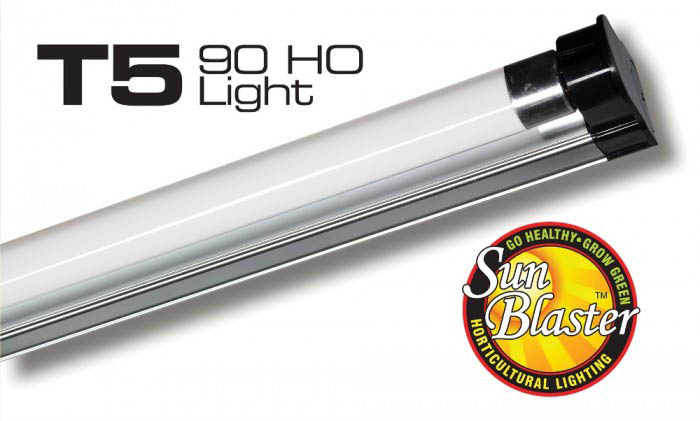 The way it works, the SunBlaster Nanodome is a standard 20 x 10 propagation dome with vertical and horizontal grooves or light tracks along the top. These light tracks are perfectly customized to accommodate the Sun Blaster T5HO lights with compatible Nanotech reflectors to sit perfectly along the top of the dome. A specially designed 18" inch T5HO plant light with Nanotech reflector was created to sit clear across a single Nanodome. Two additional light tracks cut across the width of the Nanodome to provide an interesting possibility for growers who prefer to line up two, three, or four Nanodomes under a pair of 2 foot, 3 foot, or 4 foot Sun Blaster T5HO plant lights with compatible nanotech reflectors.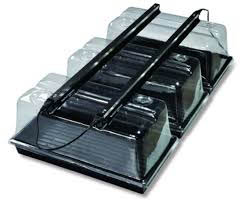 Cloning and Seedling Solution with the Sun Blaster Nanodome and Sun Blaster T5HO Fluorescent Plant Lighting
The proximity of the T5 plant lighting to the vented dome combined with Nanotech reflective technology means maximum intensity of lumens focused directly on your plants; with minimal loss of precious, life-giving T5 plant light. All of this with no concern for excess heat because the specialized Sun Blaster T5 Fluorescent plant lights operate at 6400 Kelvin. This subtle light/temperature variance allows for maximum light penetration with minimal temperature and, as such, Sun Blaster lighting can rest on top of the ventilated dome without any concern for melting, burning or overheating. The lighting provides just enough heat to keep your seedlings and clones at just the right temperature. The built in vents provide for optional variable humidity and temperature exhaust.
Use the SunBlaster Nanodome for your Micro-Greens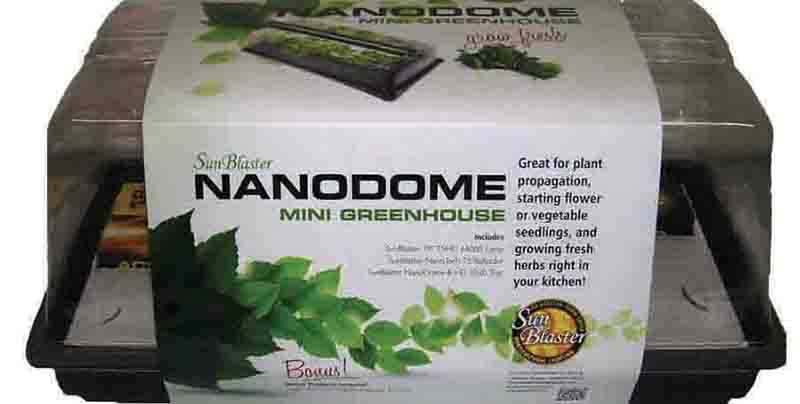 The SunBlaster Nanodome is a truly versatile plant cloning and propagation solution that is perfect for beginners who want to use a single Nanodome to grow micro-greens in their kitchen or for serious commercial hydroponic garden operators who need to set up multiple plant propagation domes for their seedlings and young plants. The quality of light and simplicity of design and operation are unbeatable.
Thanks for reading!
-Web Hydroponics
cloning, nanodome, propagation, sun blaster, sunblaster, t5 lighting