Nutri-Plus Final Drive: The Perfect Finisher!
Have you been looking for a product that gives your plants exactly what they want and need at the end of flowering? The perfect finisher that will give you high yields? Something that stacks up to the Monster Bloom and Overdrives of the world but isn't as expensive? The answer is Nutri-Plus Final Drive. Nutri-Plus Final Drive is a mix of stones (NPK), essential vitamins and other organic compounds that plants want at the end of their flowering stage. It is the perfect formula for the perfect finish for your plants. Not only that, but it will keep your wallet full and your plants will love it!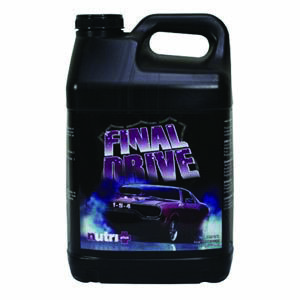 3 Essential Elements in Nutri-Plus Final Drive

Nutri-Plus Final Drive contains high levels of magnesium, which is crucial to facilitate the synthesis of amino acids and cellular proteins. Magnesium is also one of the most important elements when it comes to the production of chlorophyll. It is the engine room behind photosynthesis in plants. Without magnesium, chlorophyll is unable to capture light energy needed for photosynthesis to happen. It is also used by plants for the metabolism of carbs and stabilizing cell membranes.
Nutri-Plus Final Drive contains high levels of Vitamin C, which is important to increase the efficiency of the photosynthesis and allows the plants to better resist heat and light stress. It is known to be an antioxidant, which is what helps the plants deal with various environmental stresses, but it is also essential to plant growth, as they cannot grow without it. Vitamin C is the protection your plants need against any issues that could affect the all important end-of-flowering stage.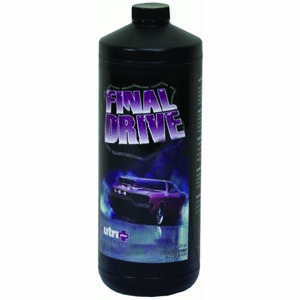 Nutri-Plus Final Drive also contains the all-important Vitamin B. Vitamin B is essential for the improving the growth system of a plant, which results in stimulation of root development, formation of buds, flowering and fructification. Vitamin B supplements results in stronger plants which results in higher yields.
We recommend using Nutri-Plus Final Drive during the final phase of flowering, anywhere from weeks 5-7, for a 7 week bloom cycle and week 7 for a 10 week bloom cycle.
For more information on Nutri-Plus Final Drive, visit the manufacturers website here.
For more detailed information about the Nutri-Plus Final Drive feed schedule, check out this link.
-Web Hydroponics
bloom enhancer, bloom finisher, high yields, hydroponic nutrients, nutri+. final drive, phase 3 bloom stimulant