Back to Basics: Hydroponics and Indoor Gardening
So what does hydroponics mean anyway? Does hydroponic gardening imply more water consumption than traditional gardening? Is hydroponics only for the purpose of growing controversial crops? These and many other questions arise when uninformed people first consider the idea of indoor gardening and hydroponics.
In simple terms, hydroponics is the growing of plants in a rich, mineral nutrient solution with water and no soil.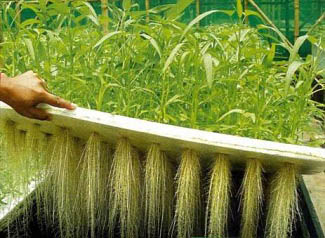 Hydroponic gardening is a method of growing plants without soil. It is traditionally practiced indoors or in a greenhouse, but many commercial growers are learning to incorporate hydroponic practices in their outdoor crops because of huge gains in reduced water consumption and enhanced control of nutrient delivery. There was a time when we believed that soil was essential for plant growth – today we know that plants do not need soil at all; what they need is the mineral nutrients, amino acids, vitamins, enzymes and beneficial bacteria for plants that exist in healthy top soil (the rhizosphere).
Benefits to Hydroponic Gardening
Hydroponics has many benefits. The first benefit is that while you only use water to grow plants, you still use way less than traditional soil gardening. Hydroponics uses about 10% of the amount of water that would be required for growing in soil. The only water loss in a hydroponics system is from evaporation and occasional changes to your nutrient solution mix. The second benefit is that because you're delivering precise amounts of nutrients in an efficient way, less fertilizer is required. When you garden in soil, you can lose nutrients to settling or crystallizing in the soil. This does not happen in hydroponics. A third benefit is hydroponics requires less space to grow…up to 50% less land to grow the same amount of food compared to traditional gardening. Imagine 50% of the land used to farm right now being designated as wildlife preserves or natural areas…sounds pretty great! A fourth benefit is reduced fossil fuel consumption because food often travels from far away places to get to cities and ecosystems where food growth is not easy or prevalent. Hydroponics would allow you to have warehouse full of fresh food in the heart of a city center for residents to enjoy. Finally, another great benefit of hydroponics is reduced pesticide use. Is organic hydroponics a thing? Not all of Hydroponics is organic, but since you control the environmental inputs, you never need to use toxic pesticides while growing your plants. It's an extremely healthy way to grow your food.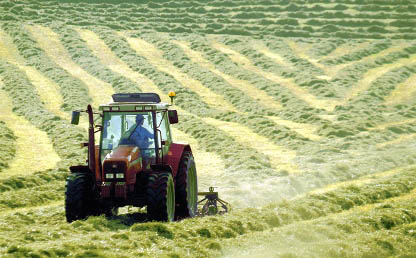 Indoor Gardening and Hydroponics requires attention to all the elements of a plant growth environment
Apart from mineral and organic plant nutrients, healthy plants require optimal amounts of water, oxygen, CO2 and abundant light (in the right wavelength and intensity). While working without soil, successful indoor gardening operators have learned to deliver a balance of all these elements while closely controlling the PH and conductivity of the nutrient solution as well as the temperature and relative humidity (RH) of the grow room or greenhouse. They have learned to optimize all the grow elements while reducing garden pests in grow operations. The reward has been spectacular – up to six harvests per year with crop yields that dwarf traditional gardening practices in both size and quality.
Types of Hydroponic Systems for Indoor Gardening
Hydroponic gardening opened the door to a new era of growing. Indoor gardening thrived because of enhanced control of the elements and supercharged nutrient solutions – specially formulated for every stage of a plants growth and flowering. In traditional ebb & flow systems, hydroponic growers deliver precise amounts of nutrient solution while exercising almost complete control of oxygen levels in the grow medium. Other hydroponic systems, such as NFT (Nutrient Film Technique), DWC (deep water culture) and even aeroponics also supply the benefit of enhanced growth element management while maximizing yields in a record-breaking time.
Methods of hydroponics vary depending on whether the plant roots are embedded in a solid inert grow medium (such as expanded clay, rock wool, coco peat, perlite, etc. – medium culture) or just openly exposed to regular doses of nutrient solution and oxygen (solution culture). Methods of medium culture may vary by way of top irrigation and sub-irrigation systems, while approaches include continuous-flow solution culture, static solution culture and aeroponics.
Hydroponic Gardening Systems Offer complete Control of all the Element in the Growing Environment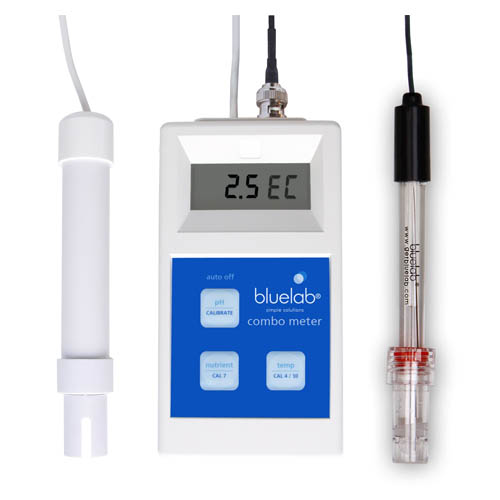 Without getting into the specifics of all these methods, it is important to note that the only clear disadvantage to growing in hydroponics is the absence of the buffering effect that soil supplies in a garden. In hydroponics, plants can outperform any conventional gardening system, but they are completely dependent on growers to supply the right amount of nutrients at precise intervals and with the appropriate PH and conductivity levels. These systems are extremely unforgiving; any failure can lead to rapid death. On the other hand, growers who are attentive to their plants and hydroponic systems – diligent about checking their PH and PPMs and obsessed with maintaining optimal plant lighting, ventilation, nutrient levels and pest control – will benefit from harvests that go way beyond any expectations.
So what are you waiting for? Get growing!
Thanks for reading!
-Web Hydroponics
deep water culture, gardening, grow room, hydroponics, nft, nutrients