Trimpro Unplugged Flower Trimmer – The Industry Standard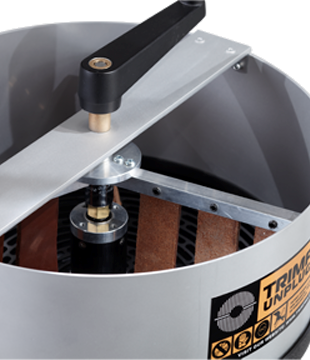 Keeping with our plant trimming/harvesting theme as that moment in most of grow cycles is quickly approaching, we wanted to highlight our favorite manual flower trimmer, The Trimpro Unplugged.
The word Trimpro has always been synonymous with quality and excellence in electric flower trimming equipment for the hydroponic market place. Trimpro brought us the classic Trimbox and Trimpro Original for growers who like full manual control in trimming their harvest with an electric flower trimmer. Trimpro also delivered the high-powered Trimpro Automatik with its ground-breaking 3-phase motor, 4-part tempered steel blade and a built in speed controller (dimmer). For commercial growers with monster-size harvests and substantial spending power, Trimpro produced the XL. Their latest creation masterpiece, The Trimpro Unplugged emphatically delivers an effective, efficient, solid, sturdy and esthetically beautiful hand-crank flower trimmer that is sure to become an instant favorite.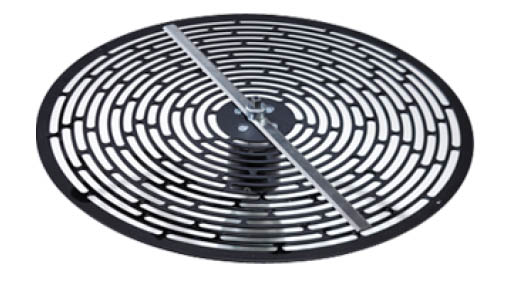 Benefits of using a Trimpro Electric Flower Trimmer on your Garden
It is widely understood that a reliable electric flower trimmer can dramatically cut down time required to effectively trim your crops. With a reliable electric trimmer, one person can prepare an entire harvest in less time and with equal precision to what use to be a full weekend of work with a small army of friends equipped with trimming scissors. By eliminating the need for extra pairs of hands (and all the personalities and dramas involved) a reliable trimmer can also minimize costs and risks. As an added bonus, trimming with high quality equipment, like the Trimpro Automatik, maximum safety is ensured along with high trimming precision.
Benefits of Trimming your Hydroponic Harvest with the Trimpro Unplugged Flower Trimmer
The Trimpro Unplugged does not have the processing power of its electric counterparts, but it is a HUGE step up from trimming with scissors. The big advantage is the fact that it does not rely on electricity or any other form of external power. This means that smaller harvests can be handled in a very effective and efficient manner with a few turns of a crank. With the Trimpro Unplugged, harvests can be trimmed in even the most remote locations- far from the electrical grid.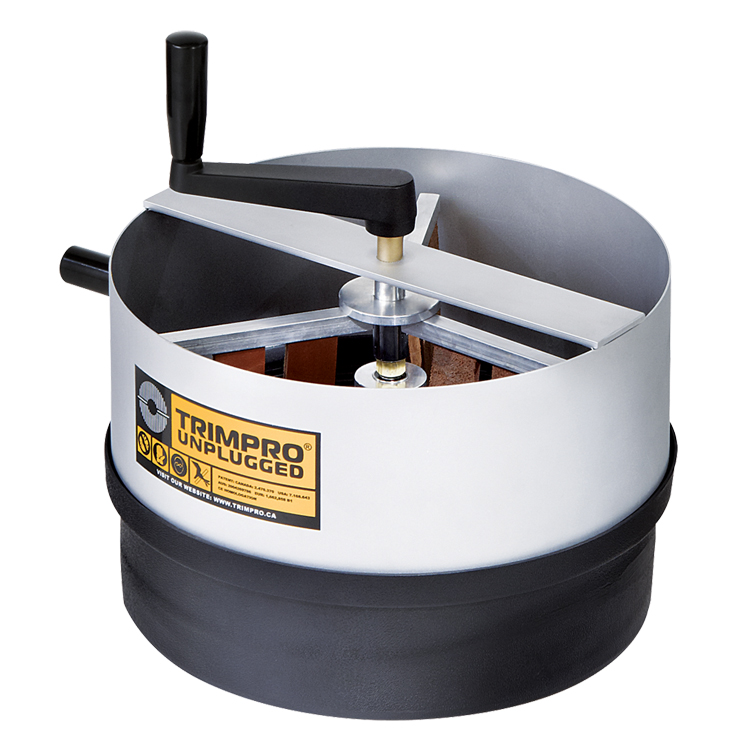 The Trimpro Unplugged Flower Trimmer is the Most Silent Flower Trimmer in the Line
Another great feature is the fact that the Trimpro Unplugged is the most silent trimmer available in the line. This means that the new Unplugged is equally useful in a remote wilderness location or sitting in-front of the TV in your living room. Similar to the Rotor, this trimmer works with a system of leather fingers that gently move flowers across the powder-coated grill, a fraction of an inch above the spinning razor-sharp, tempered-steel blade below. The speed of the blade is controlled by your preference and determination. The end-results are just what you would expect from the good folks at Trimpro!

-Web Hydroponics

bud trimming, flower trimmer, harvest, Plant Trimming, trimpro unplugged, unplugged